Tags:
Fun Factory
,
Rabbit Vibrators
,
Silicone Toys
Advanced Rabbit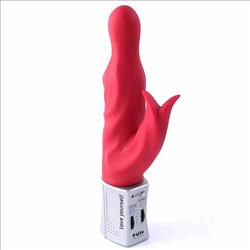 Top quality silcone vibrator from Fun Factory of Germany.

Add a Comment or Review of the Advanced Rabbit
click here
Guess WHO


2 [+] 0 [-]

This Rocks ;-)
Bruce


0 [+] 0 [-]

Girlfriend loves it
Manufacturer


0 [+] 0 [-]

This masterpiece is the ultmate toy and is a marriage made in heaven between the blissful rabbit design & top quality silicone material. It has a vibrating clitoral stimulator and the shaft is filled with rotating pearls for your pleasure. Its microchip technology gives it a dazzling 23 combinations of functions from its two vibrating units.

This is a great sex toy from a great company & a treat for any girl.