Tags:
Fetish Fantasy
,
Strap Ons
Heart Strap On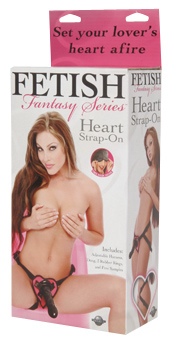 Fetish Fantasy Series - 7" Heart Strap-on ~ Pink & Black

Add a Comment or Review of the Heart Strap On
click here
Manufacturer


1 [+] 0 [-]

Set your lover's heart afire with this heart-shaped strap-on harness and dong set. The removable rubber dong is firm and perfect for your type of pleasure. The durable 4-way nylon straps easily adjust to fit almost any size, while the PVC harness comfortably stays in place when the action really heats up.